World Cup 2014 Preliminary Draw
July 30th, 2011 | by: elaine |

Comments Off
All eyes were on Rio de Janeiro today, and for once the local "scenery" was not the focal point. Rather, eyes were on Jarome Valcke, FIFA Secretary-General (definitely less appealing,) and his tiny little balls.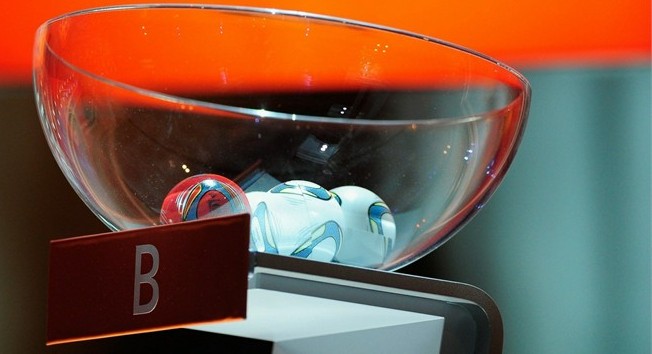 The world draws were divided by region, the 53 UEFA nations were drawn from 6 seeded pots and then grouped together for the qualification process of the 2014 World Cup to be held in Brazil. Assisting in the European draw were the legendary Ronaldo and the young Brazilian talent, Ganso. Italy, by virtue of FIFA ranking, was placed in the top-seeded pot, thus guaranteed not to have to meet up with Spain, Netherlands, Germany, England, Portugal, Croatia, Norway, and Greece.
So without further ado, here are the European qualifying groups for the 2014 World Cup: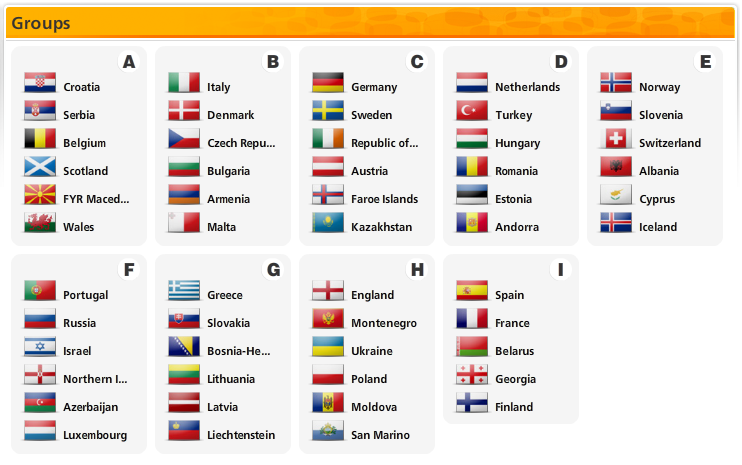 So Group B looks really good. Czech Republic are always tough, but it is realistic to believe we can end up at the top and qualify directly. Of course anything can happen, but if Prandelli keeps up the good work, we will be able to book our ticket to Brazil.
European qualification begins September 7, 2012 and runs through October 15, 2013. At that point, the 9 group winners will be qualified, while the 8 best runners up will enter a two-leg playoff for the remaining 4 European spots in November 2013.
If you still have questions regarding the process for the draw or qualification go to FIFA.com or to UEFA.com.
Forza Azzurri!
Elaine is on Twitter about as often as Gilardino scores for the Azzurri anymore, but her goal scoring celebrations are far more entertaining. Follow her @ItaliaWCB
Subscribe

Italy World Cup Blog RSS Feed

Share
Comments are closed