What's Your Favorite World Cup Memory?
April 4th, 2010 | by: Julian |

View Comments
It's June 8 2006. I'm at work with my father trying to make some spending money for the summer. He's a contractor and we're working on our current project: installing a patio. We had spent the past 2 days demolishing the old one, and were in the process of dismantling the concrete foundation to pour in a new one. His cell phone rings; a look of concern washes over his face.
"Cmon" he tells me. "We have to go."
"What do you mean we have to go? We just got here a few hours ago." (He paid me by the hour and I really needed the money.)
"Your brother is in the hospital." My heart froze.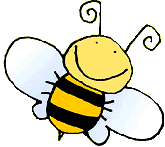 To make a long story short, flying insects hate my family. My sister is incredibly allergic to bees, and a wasp sting would put my father in the hospital two summers later. That day, the insects illustrated their hatred to the DeMartinis family via my brother. He was stung just below his eye by a bee the night before, a mark which swelled dramatically overnight. He woke up the next morning unable to see and the doctors feared the infection could spread to his brain. It wasn't too serious a risk, but he needed to spend the next 36 hours in the hospital, on an IV full of antibiotics and drugs to prevent infection.
It was in that tiny hospital room, on the 13th floor of a local hospital, where we watched the final of the world cup on the following day. My brother, my dad and I all stared at a tiny 15 inch TV screen for 3 hours. When Grosso scored the final penalty, the room erupted like 50 people were in there. We all yelled; I jumped in the air screaming like an animal and the only thing that prevented me from noticing the tears in my father's eyes was a phone call from his uncle. We celebrated like we were out there and had just won. A nurse ran in to make sure everything was ok. She left and yelled at us for being loud and inconsiderate.
Like we cared.
***
I've mentioned that story in the comments section before, but that's the full version. My favorite world cup memory is sitting in that tiny hospital room with my family, watching the game on a tiny screen. It's a microcosm of what football can do: it brings people together and lets us live and die with those players on the field.
But that's my favorite memory. What's yours? (I have a nagging feeling that I've posted a thread like this before. I spent quite a while searching through my old posts and can't find anything. I may have overlooked it, in which case I do apologize if this is a repost. Either way I feel like it's a good way to help build up some excitement for South Africa.)
As a side note, I would like to give a sincere thank you to the readers of this blog. You guys make this worth writing, even though we don't always agree on the topic of particular posts. Without readers this would just be me talking to myself, and I get way too much of that done without this blog. Within the last 2 months there's been an increase of 61% in people reading this blog. With the World Cup mere months away, I expect that number to continue to increase. Paul and I are going to have to most definitely up our game. So, we will try as hard as we can, but please email us with any comments/suggestions for posts. My email is jdemart@gmail.com and I'd love to hear from anyone via email in addition to the comments section. I hate to pull out a cliché, but if you help us to help you, the whole site will run that much more smoothly.
Subscribe

Italy World Cup Blog RSS Feed

Share
blog comments powered by Disqus