The Italy World Cup 2010 Preview Post
May 13th, 2010 | by: Julian |

View Comments
Julian: I've poured my heart and soul into this page, and for one reason only: I'm excited. The World Cup is the sole basis of my footy fanhood, and love that eventually begot my love of Roma. This is like Christmas for me, so despite all the negativity going around- which I'll get to in a bit- I can't help but be excited. We have a mere 27 days before I start going absolutely nuts. Let's do this.
Paul:  I agree 100% with what Julian said above. The World Cup is the most exciting sporting event in the world and it was what got me interested in football. I remember watching my first Azzurri game with my Grandfather (Final 94), and all the ups and downs in between. Many of my fellow Americans called me crazy for caring about the "Italian soccer team" (Try waking up at 4am before Middle School to watch Italy-South Korea, and then show up to school in tears) Yeah, who cares how popular football is in America. I love the Azzurri, and this every four year event is indescribable. I'm extremely excited.
—————-
Take this as a guide for the upcoming World Cup- the definitive guide that Paul and I have worked very hard on. We cover opposition, scheduling, and most importantly, our players. A lot of this stuff may seem elementary to regular readers, but we've had a huge influx of new readers recently. Our goal here is to ensure that everyone reading this blog knows exactly what the World Cup is, what it means to a footy fan, and just how it works. I hope that by reading this you can become as excited as we are. And I'd truly like to thank you for being here with us.
We have quite a journey in store.
The Basics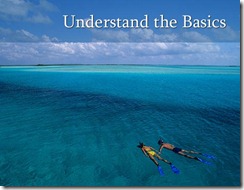 There's been a huge influx of new readers recently and I want to make sure everyone is on the same page- so let's start at the beginning. The World Cup, for my money, is the biggest sporting tournament in the world- and the best nel tutto il mondo. It's comprised of 32 international soccer (or football) teams representing continents from all over (sorry Antarctica) and brings about unprecedented glory. Stars are born, hearts are broken, dreams are fulfilled. But how does it work?
The World Cup starts out with 32 national teams divided into 8 groups, leaving 4 teams per group. These teams are separated on basis of regionality and seeding, to ensure that the stronger teams aren't all knocked out at once (for better or worse is debatable). Each team in the group plays 3 games- each plays their three opponents once. (For example, let's say that Group A has teams 1, 2, 3 and 4 in it. Team 1 plays teams 2, 3, and 4.)
The group stages are the only part of the tournament where a points system is in place. 3 points are awarded for a win, 1 for a tie, and none for a loss. After the three games are played, the two teams with the most points advance. The bottom two? They're sent home.
After that, it's straight up knockout rounds. Group winners play group runner-ups from a different group, and then the winners of those advance and keep playing single game elimination until one team is left standing.
Lest you forget, we were that team last time.
The Specifics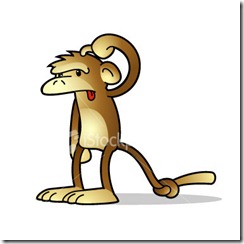 So who's in our group? Italy has been placed in Group F, along with Paraguay, New Zealand, and Slovakia. Paul and I will have in depth previews of each team as the games draw closer, but needless to say that they are not world powerhouses. To be fair, they are not to be overestimated, either- Paraguay had a fantastic qualifying campaign, for example- but there's no England/Spain/Germany/Brazil in there.
Italy plays first on June 14th against Paraguay, in what is expected to be the toughest game of the group stages for us. We then have a nice 6 day break, until we face New Zealand on the 20th. Finally, our last group stage game is on the 24th. In between those days, the other groups play so that every group is roughly at the same amount of games played at any one time. Should we progress to the knockout rounds, that first game would be on the 28th/29th for us, depending on if we top our group or not. But that's getting a bit far ahead of ourselves, and (hopefully when/if) that happens, Paul and I will have much more information on it.
So that may seem like a lot of info, but it'll make more sense as the tournament gets underway. Essentially, if you win every game you become World Champions. The rest is all filler/complications.
The Us
So that's the general organization of the tournament and the specifics of when we play, but who is actually going out there to represent us? Here's the squad announced by Head Coach Marcello Lippi, aka King of the Universe (Il Re Dell'Universo). There are 30 players listed here. 7 will be cut by the time the tournament starts, leaving 23 players to go and defend our title.
Goalies: Gianluigi Buffon (Juventus), Morgan De Sanctis (Napoli), Federico Marchetti (Cagliari), Salvatore Sirigu (Palermo)
Defenders: Gianluca Zambrotta (AC Milan), Fabio Cannavaro (Juventus), Giorgio Chiellini (Juventus), Christian Maggio (Napoli), Leonardo Bonucci (Bari), Fabio Grosso (Juventus), Domenico Criscito (Genoa), Mattia Cassani (Palermo), Salvatore Bocchetti (Genoa)
Midfielders: Andrea Pirlo (Milan), Gennaro Gattuso (Milan), Daniele De Rossi (Roma), Riccardo Montolivo (Fiorentina), Mauro Camoranesi (Juventus), Angelo Palombo (Sampdoria), Antonio Candreva (Juventus), Andrea Cossu (Cagliari), Claudio Marchisio (Juventus), Simone Pepe (Udinese)
Forwards: Fabio Quagliarella (Napoli), Giuseppe Rossi (Villarreal), Vincenzo Iaquinta (Juventus), Antonio Di Natale (Udinese), Marco Borriello (Milan), Alberto Gilardino (Fiorentina), Giampaolo Pazzini (Sampdoria).
Let's break it down, highlighting who we think will be the difference makers in each position:
GOALIES:
There's exactly one name that matters here: Gianluigi Buffon. Gigi is one of the best goalies in the world, if not the single best one out there. He has been a part of the backline for the Azzurri for years and will likely be there for a while longer. With him in our net, we're exponentially safer. The other guys are essentially competing to be his understudy. They'll only play if he gets injured, so get those prayers in now.
DEFENDERS:
Giorgio Chiellini will be the star in defense. He's a young (well, compared to everyone else) centre back who has been one of the best in the Serie A, if not the world, the past few years. Many have compared him to Alessandro Nesta, and if he can turn in a Nesa-esque World Cup (minus injuries), we should be doing pretty well.
MIDFIELDERS:
Danielle De Rossi will be the player to watch. After a disappointing 2006 World Cup (just as Brian McBride), DDR will be back to solidify his position as one of the best defensive midfielders in the world. A great ball winner, De Rossi almost serves as a first wall of defense in front of the back four. Beyond his defensive abilities are his intangibles: a great ability to launch counterattacks via long passes, excellent dead ball skills, and despite being a defensive mid, he is known for some great offensive bursts occasionally. Look for him to be the Pirlo of 2010. Speaking of Andrea Pirlo, it's easy to say he's past his prime from 2006, but don't count him out. Pirlo is still a great deep-lying playmaker who can hold the ball well at his feet and slip passes through the smallest lanes. It will be interesting if he can step up his game for the Azzurri- his Milan form has been somewhat disappointing in recent years.
FORWARDS:
There's very little creativity in this forward lineup. No Totti, No Miccoli, and no Cassano means that most of these forwards are pure strikers. The one exception is Giuseppe Rossi, who has quite a bit of spark in him. Pazzini is another one to watch, and if he gets playing time he will score goals. That's what he does. Those two paired together up front would be quite interesting to watch- whether or not Lippi goes for it is another question entirely.
The Goal
Make no mistake: We go into these tournaments to win them. Some teams just love the ride-but we are not one of those teams. We have very high expectations every tournament. This year, however, they're somewhat subdued for a number of reasons. For one, many fans believe that Italy coach Lippi is leaving the best players behind and sticking too closely to the ones who won it for us in 2006. There are complaints that our squad is too old, too slow, and too non-physical. People doubt we can repeat, but perhaps they forget that when we are doubted, we often are at our best. Just ask Calciopoli.
Julian's (Rather bold, somewhat crazy) Prediction: Semi Finals. 3rd place finish (I'm optimistic and crazy).
Paul's (More-fleshed-out-but-still-very-optimistic) Prediction: Looking at the draw, it's gonna be tough. However, my prediction is optimistic. Win the group, slide through the Round of 16 versus either Japan/Denmark/Cameroon (assuming Holland wins the group), then, the quarterfinals puts us up against Spain, Brazil, or Portugal. BUT JUST WAIT, we only face one of those three, as Spain will have to play Brazil/Portugal in the Round of 16. I predict a physical, yellow card happy, extra time affair. Fatigue+Suspensions+A Fresh Azzurri= Semi-Finals. Argentina, Germany, USA, and possibly France/Mexico are our potential challengers here. I think the road ends here, but regardless I feel a surprisingly good tournament ahead for us. So, like Julian, I say 3rd place.
——————
So, if you made it this far, you hopefully have a good general idea of what this World Cup thing is all about. Again, it probably seems elementary for most of you regular readers, but I figured a solid foundation would be great heading into this world cup. From here on in, Paul and I will have a lot more coverage of Italy specifically, including the one thing that's right around the corner- the announcements of the final squads on May 18th.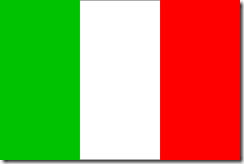 SIAMO GLI AZZURRI! VIVIAMO E MORIAMO CON QUESTI CALCIATORI!
Siate orgogliosi, fatevi sentire, e vivete con passione. E' quello che facciamo
Subscribe

Italy World Cup Blog RSS Feed

Share
blog comments powered by Disqus