GroupC: Italy v Serbia Abandoned.
October 12th, 2010 | by: Marco |

View Comments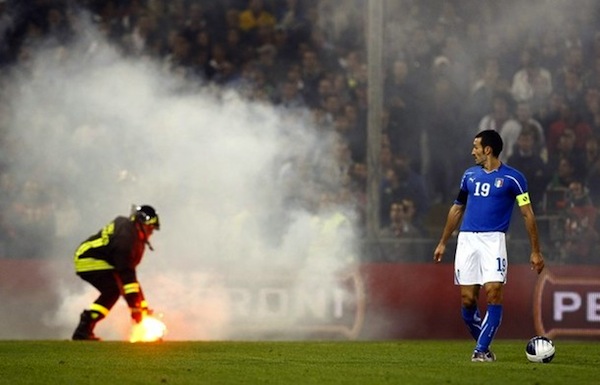 It remains unclear what propelled a handful of Serbian supporters to conduct themselves in the fashion they did this evening. What is clear is that after a 40 minute delay to the start of the match and a 7 minute false start Italy v. Serbia was abandoned by Scottish referee Craig Thomson, who felt player safety could no longer be guaranteed.
Although, this is a disheartening and despicable affair that transpired this evening at Stadio Luigi Ferraris in Genoa, I believe giving attention to this situation only glamorizes it. First and foremost, a football pitch is no place to voice your political qualms, beliefs or afflictions. Second, it's important for people to remember that although there is national pride on the line with each given match, football is a game, there is no point to jeopardize the health and safety of people with fanatical displays of indecency.
I hope the outcome of this match (as decided by UEFA) is a 3-0 victory for the Azzurri. We were innocent bystanders in our own land to a foreign issue. Let's hope that UEFA and the media portray this circumstance in that light. To replay this match behind closed doors, or in a neutral location would be to punish the innocent victims of tonight's ordeal.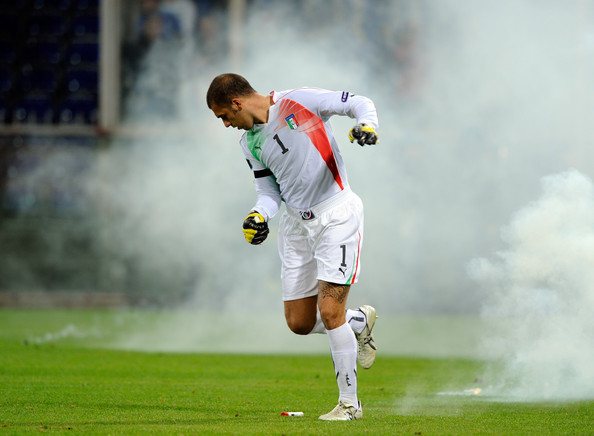 As for tonight's performance, in the 7 minutes we played, we looked pretty darn good. Bonucci has a goal called back due to being offside, and Pazzini pleaded with the ref for a penalty over a phantom push in the box.
I feel bad for the supporters who travelled hundreds of kilometres to watch this match only to witness this foolish display.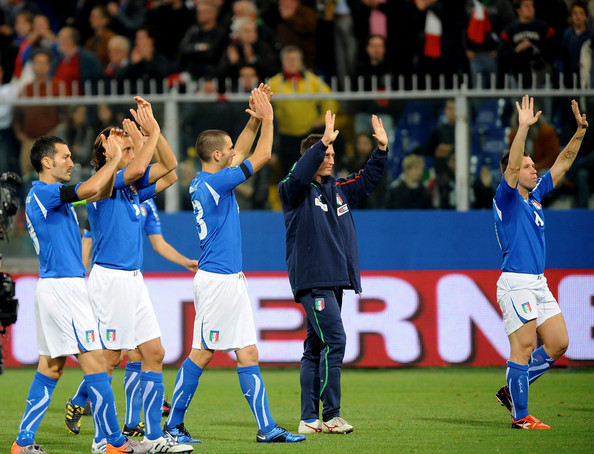 At least our boys were class acts all the way through. Forza Italia.
Subscribe

Italy World Cup Blog RSS Feed

Share
blog comments powered by Disqus