Friday Afternoon Calcio Round Up
April 20th, 2012 | by: samcalcio |

Comments Off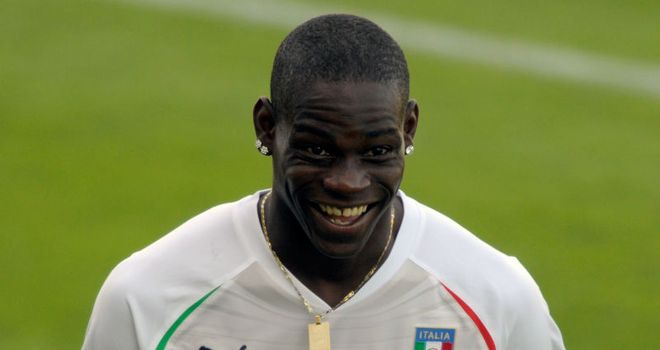 It's been a bit of a slow week, and aside from the tragedy at the weekend and the news of Guiseppe Rossi's new ACL injury, all is rather quiet on the Azzurri front.
So, I am going to endeavour to round up some Calcio/Italian based news of the week as we head towards the weekend's fixtures..
- Ex-Azzurri boss Donadoni will remain at Parma next year after his excellent  firefighting mission during the last few months, but has essentially shrugged his shoulders when asked where Giovinco is going in summer. Juve and even Barca are reportedly interested, and my bet is on the former, the Atomic Ant apparently setting his sights on the probably absent number 10 jersey at Juve.
- Juve play Roma this weekend, with the tantalising sub-plot of the final showdown between Alex Del Piero and Francesco Totti, a theme expertly summed up by Football Italia's Dave Taylor. The two famous fantasisti are their respective flag bearers, and as self respecting Italy fans you should all take the time to sit down and enjoy it.
- Emiliano Viviano has expressed his desire to return to Inter, the Italy international clearly looking for a big team to support his career. He'll never replace Cesar unless the Brazilian's hands fall off, so perhaps not the best move for him.
-Milan are reportedly on the look out for Italian defenders, reports over the last couple of days suggesting that long term replacements for Nesta include Cagliari's Astori,   Chievo's Acerbi and Fiorentina's Natali. The Rossoneri are still rumoured to be interested in Domencio Criscito, the Zenit man saying however that there has been "no recent contact" between him and the club.
-After El Sharaawy and Borini's upsurge as young guns playing excellently in a Calcio giant's colours, Inter and Juve are looking to bring their own youth in, with Verratti and Destro for Pescara and Siena looking to return to the youth teams that borne them. Excellent to see, Calcio needs some youth.
-San Siro will reportedly change to a synthetic pitch next year, after problems have resurfaced during Milan's Champions League run. As the stadium is steep and hangs over the pitch, the grass receives little light and degenerates to the condition it's in. An interesting development, if true.
-Juve have reportedly got the deal to sign Brescia wonderkid Nicola Leali all but done. The "new Buffon" has made remarkable progress in his short future, and we could be looking at the next decade of Azzurri glovemanship once again residing in Turin.
-Like Juve, it is reported that Riccardo Montolivo will be a Milan player by August. The contract has supposedly been agreed, and the Rossoneri will land the former Viola captain. Good for all involved.
Subscribe

Italy World Cup Blog RSS Feed

Share
Comments are closed