The Death of a Disco Dancer
March 27th, 2012 | by: elaine |

Comments Off
Dearly beloved, today we are gathered here to say goodbye to another blogger. But not just any blogger, the one and only Dictator of the Italy World Cup Blog, Gadsby. He was loved and hated, but rarely anything in between, similar to the great Alberto Malesani. Che cazzo.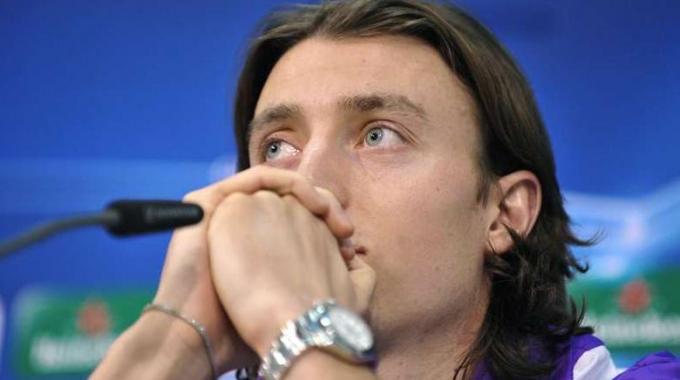 Gadsby's unique style of wit and satire, although tragically completely lost on many, was refreshingly unique in this grey and dull world of football blogging. Add in the liberal use of literary, musical, and other cultural references, and I always looked forward to his new posts. But I am not the only one who will miss him. Here's what some of our Azzurri favorites may or may not have had to say about him:
Thiago Motta: "Gadsby believed in me when no one else did. And even though he was wrong, I will always be grateful for him."
Riccardo Montolivo: "There were times when things he said about me made me a little bit uncomfortable, to be honest. But it was nice to have such a clever, witty person cheering for me. It gave me strength on the pitch.
Claudio Marchisio: "The guy was brilliant. Sheer genius. Only now who will call me overrated?"
Mattia Cassani: "He was not one to be tampered with. He once threw me under the bus simply because I said nice things about Amauri. I wept that day."
Giampaolo Pazzini: "I was sad to hear he wasn't actually an Interista. But then I realized that he loved me for who I was, and not just the jersey I wore. I'm really going to miss his clever posts and undying support."
Never again will this blog see someone so well versed in calcio on and off the pitch, and with a knowledge of jerseys that some might consider Wikipeditastic. He posted consistently, like clockwork, which can be very difficult to do in the months between games. I am certain that his work was underappreciated, as I know I did not appreciate it enough until he was gone. Thank you, Gadsby for raising the bar and also raising hell, even if the second part wasn't entirely intentional. You leave a hole in our Azzurri hearts and in our intellectual diet. So long, and thanks for all the fish.
Gadsby is still undecided as to which music he would like at his funeral, but I believe this will do for now:
Gadsby is not actually dead, you can still find him alive and tweeting @FJGadsby
Subscribe

Italy World Cup Blog RSS Feed

Share
Comments are closed