What's the Problem – Empty Stadiums!
December 9th, 2010 | by: Marco |

Comments Off
While watching some serious tilts in serie a take place over the weekend, I became frustrated by the phenomenon that has been taking place for years in our beloved league; the sheer and utter emptiness of some of these stadiums. A failing Italian economy, decaying infrastructure,  and the decline of the quality of football being exhibited in serie a can all be attributed to the detrimental factors hindering the attendance record of the once prestigious league.
Imagine for an instance if the fabled Roman Colosseum had gone as bare as some of these football studios. Would Rome have continued its meteoric rise to the very pinnacle of civilization? There is little doubt that what we see via the television every weekend gives an ominous sign to many casual onlookers at the state of our national pastime.
The Economy: The Italian economy over the last number of years has been in a state of significant turmoil. Over the last decade the average annual growth rate has been a dismal 1.23% in comparison to the average European Union (EU) growth of 2.28%. Helping the poor growth of the Italian economy has been the ever-present divide between the North and South of the country. The average GDP in the north actually far exceeds the European average -  It's in the south that there is considerably lower growth. Economic stagnation and political instability have also characterized many of the issues apparent in the Italian economy. The Italian economy is further weakened by the lack of infrastructure development, market reforms and research investment, and also high public deficit. In the Index of Economic Freedom 2008, the country ranked 64th in the world and 29th in Europe, the lowest rating in the Eurozone.
With record high public debt, political instability and now potential for requiring a bailout from the IMF (International Monetary Fund) there doesn't seem to be enough funds to help resuscitate the failing Italian infrastructure – including the stadiums..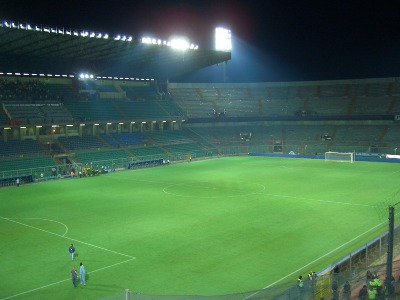 The Quality of Italian Stadiums: One of the main qualms during our two failed bids for the European championships of 2012 and 2016 one main reason for a lack of support by the UEFA committee was the lack of new and sufficiently upgraded infrastructure in Italy. Our stadiums are in dire need of repair, refurbishment or in some cases demolition.  For example the last new stadium opened in Italy was the Stadio San Filippo in Messina with a seating capacity of 40,200 in 2004.  Compare this to Spain (comparable population and a disturbing 20% + unemployment rate) has seen 10 new stadiums open in the last decade alone. Prior to San Filippo, Italy last saw a new stadium open in 1995 – Stadio Giglio whose tenants are A.C. Reggiana. My specific analysis does not take into account the refurbishment of Stadio Olympico in Torino for the 2006 Winter Olympics. In relation to the information however, our infrastructure is drastically old.
During the snowed out week of December 2009; Lega Calcio president Maurizio Beretta called for major improvements to be undertaken at Italian stadiums. He said "We need a new generation of new stadiums which are managed by the clubs seven days a week" … "It's normal for games to be called off when the stadiums are not up to scratch and in line with the ones around Europe."
Beretta brings to light an important point, we live in an open market economy and when you consider that Serie A is competing against a number of football leagues around Europe; the product we are putting on television every week is significantly below par from what we are used to seeing from Germany, England, and/or Spain. I am not talking about the quality of football here, but rather what I am speaking about is the televised product that a casual viewer would see when tuning in. The empty stadiums are a distasteful feature, and from a people that renowned renowned for our fashion, culture and sex appeal – it's a bloody ugly scene. *I'll touch on the RAI feed and quality of English commentary in another post.
Facts and figures from the 2009 – 2010 European Season:
Serie A: 20 teams competing in 380 matches with a total attendance of 9,483,660. That's a whopping average of 24,957. Which isn't too bad at face value.
Between 1990 and today we've had a total of 7 new stadiums opened in Italy with only 2 of the 7 opened between 1995 and 2010.*
Germans are able to herald an average attendance of 41,802 with a total attendance of 12,790,000.
The shocking thing about the German attendance figures is that this was all done with 18 teams playing in the Bundesliga.
Since 1990 – Germany has seen 12 new stadiums and a total of 4 opened following their hosting the world cup in 2006.*
Premiere League statistics, you'll see a total of 20 teams were able to draw a total attendance of 13,527,703 with a modest average attendance of 34,150.
*All facts and dates do not include refurbished stadiums.
Our Game: Although I still maintain that our game and the quality of the tactics used in Italy are far superior to any other league in Europe, when weeks like this one take place you begin to question the actual quality we have. What a dismal showing in Europe this week. Truly, with all on the line, and the extra capital and publicity a fourth champions league spot brings; we sure are making it difficult to retain that spot.
Even while we are in the midst of one of the best Serie A seasons in recent years – especially in the post calciopoli era; our performance in Europe has been poor. Although we do have three teams representing Italy in the next round of the champions league, the fact that all three managed to finish second in their groups do position them again some hefty competition for the second round of the Champions league. Thus it's entirely conceivable that we don't have a single Italian representative in the subsequent rounds of Europe's premiere competition.
In Europe's second tier competition (Europa League) we have a daunting task ahead. Napoli has some how become our only glimmer of hope in this tournament. What a significant disappointment we've been here. This would have been in theory, easy seed money to move on and gain valuable points to avoid being relegated to the status of a second tier league in the grand scheme of UEFA .
There is also another historical situation unfolding within Serie A; Youth. The much talked about youth of Italian decent in Serie A, has gone missing in recent years. Historically, casual onlookers would tune in to view the on field dynamics of Baggio, Maldini, Del Piero, Totti, etc. No matter where you went in the world, someone knew about Baggio or Totti. But where have these big names gone? Long gone, like sand in the hour glass are the Baggios and Maldinis; while the Totti's and Del Piero's are in the twilight of their careers. Who is there to take up the torch to hold up high? We have a Balotelli, but he seems to be alluded to in the media for all the wrong reasons; worse yet, he is probably the most important player for our future, but doesn't even play in Italy.
You could point to Cassano, but not only is he a ripe 28, he's also been frozen from his squad at Sampdoria, and isn't likely to see the pitch until mid to late January – that is if he doesn't fall into the same spell as Pandev did during his time at Lazio.
There is some light at the end of the tunnel. Juventus is feverishly working on the completion of their new stadium. This will signal a dawning of a new age in Italian football with a privately owned stadium being in the hands of a serie a team. No longer will juventus need to rely on municipal funds to refurbish their stadio, they'll do it themselves and with all the proceeds going to them – They'll finally be masters of their own domain. Ticket revenue, concessions, merchandising all the things that a stadium can being a team will be theirs. No sharing needed. This should prove to be a catalyst for other teams who have been signaling their intent to built their own arenas (Roma, Lazio, Milan and Inter). Seeing Juventus in the black might push them to put pen to paper, designate a location and jump in with stadiums of their own. Heck, there's every reason to anticipate that in this new decade, we could see 5 or 6 stadiums built in Italy. That's if our traditionally corrupt public and private sectors don't impede production.
I'd like to know everyone's thoughts on this very important issue. Please feel free to share your thoughts and experiences on the stadiums we currently have. What do you feel are the problems? I didn't even touch on the hot button issue of fan violence, the Ultras and the effect this has on children and families attending a Sunday match.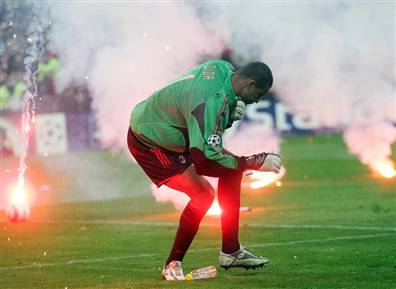 In north America, England, and even Germany, you often see kids and families attend matches. In Italy though it's rare; although there are public endeavors taken to give a section of the stadium to children and have the cameras focus on them for portions of the match.
Also, I'd like to know what your thoughts are on which stadium is in the worst shape and in desperate need of demolition or refurbishment.
Maurizio Beretta, recently said: "We need to move towards grounds that are privately owned or profoundly restructured… We have the most obsolete stadiums in Europe. Few pitches in the north have under-soil heating."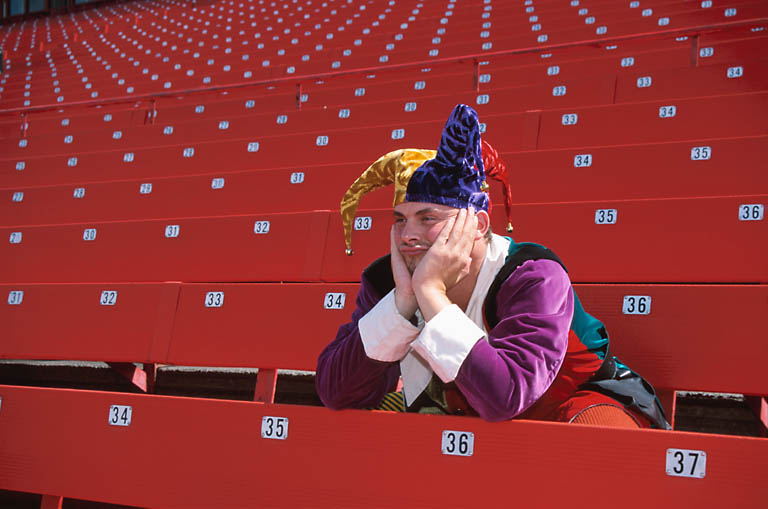 Subscribe

Italy World Cup Blog RSS Feed

Share
Comments are closed