Things That Go Bump in the Night
May 7th, 2011 | by: elaine |

Comments Off
With Marcello Lippi back on the coaching prowl again to either make your wildest dreams come true or smash them like antique china dropped from a tall building, I wanted to find out what your worst Azzurri nightmares are.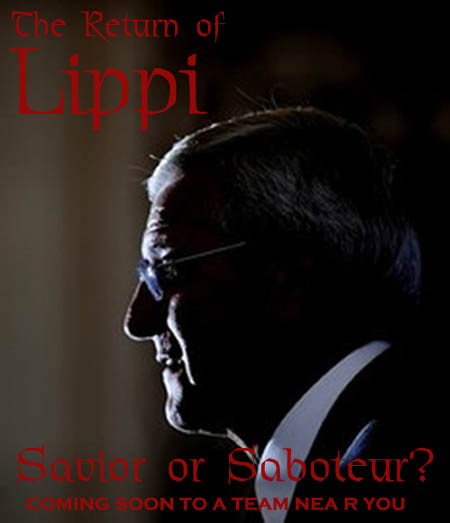 What scenario makes you shiver in the corner, wrapped in your favorite player's jersey? What player being listed in a lineup makes you hyperventilate, turning Azzurri blue? Or what player being injured keeps you up at night? Is there an opposing team or a venue that makes you break out in hives?
Coming clean about the things we fear most can sometimes help us to overcome those fears, to be ready to face, say Marco Amelia starting in goal in a WC final. (Breathe, Elaine, breathe.) Or my worst recurring nightmare, Azzurri penalty kicks. (Despite having broken the curse in the final in 2006, I still wake up in cold sweats with this one.) Or the newest one that is ridiculous, but very real to me: Leonardo being handed the reins of the Azzurri. (I can barely type that, I am shaking so bad.)
So don't be afraid, tell us your deepest darkest Azzurri fears. We can all face them together and fearlessly take the Euros next year en route to Brazil in 2014!!
Elaine is now on Twitter • follow her occasional tweets @ItaliaWCB
Subscribe

Italy World Cup Blog RSS Feed

Share
Comments are closed