New Supreme World Cup Blogger
September 28th, 2011 | by: elaine |

Comments Off
If I were a manager of a football team, I would never be one to rest on my laurels. I would always be on the lookout for new talent and ways to improve my team. So as an Italy World Cup Blogger, I apply that same winning mentality to this blog, and today, I am very pleased to announce a new blogger who will bring to this blog what Fulvio Collovati brought to the Azzurri in 1982.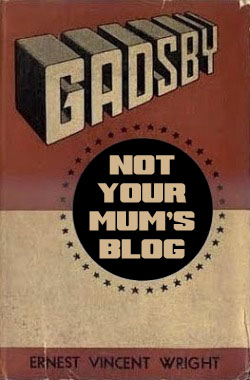 That's right, our New Supreme World Cup Blogger is none other than Gadsby. You've seen him around in the comments. He brings a refreshing sense of humor, and when in doubt, one should never take this bloke seriously. He also brings to the table an impressive knowledge of football, footballers, and football history that will mystify and amaze. Of course he has mad writing skills, do you think I would just let anyone write for this blog? Please. And to find out why he's "supreme," you will just have to wait for his introductory post, coming soon to a blog near you.
Please join me in giving a warm Italy World Cup Blog welcome to Gadsby. You will either rue this day forever, or forget the names of all the other bloggers past and present because he's just that fantastic. (I am guessing it will be the latter, if you have any sort of taste at all.) But I dare you to remain indifferent, and am willing to bet that he will dazzle you whether you like it or not. The verdict is in: this chap will be brilliant.
Quick News:
Callups will be posted soon. If you find them first, please feel free to post them in the comments section.
Our final Euro Qualifiers will be:
Serbia vs. Italy (in Belgrade) Friday, October 7th at 20:45 CET
Italy vs. Northern Ireland (in Pescara) Tuesday, October 11th at 20:45 CET
We will provide Preview, Gameday, and Review posts as usual. Sorry, still no live blog at this time.
We are always looking to expand our Italy WCB team. If you'd like to be a co-blogger, please use the contact button here and we will sign you up!
Unlike Elaine, Gadsby is fantastic on the Twitter front. Follow him @FJGadsby and he will keep your TL filled with interesting and humorous insights. No seriously, follow him, or there'll be hell to pay.
Subscribe

Italy World Cup Blog RSS Feed

Share
Comments are closed