A Moment of Mourning
November 11th, 2009 | by: Julian |

View Comments
As I'm sure you've all heard by now, German goalkeeper Robert Enke committed suicide yesterday. He was 32.
Goal.com has an excellent write up about a man who was in many ways an anomaly. In a day and age where the focus is on young, petulant attackers, he was an older goalkeeper trying to make his place in the German national team. He was by all accounts a quiet, unassuming fellow who didn't like media interviews and shied away from the spotlight.  He didn't like to cause trouble and let his actions do the talking, instead of his ego. In other words, he was a model athlete.
He apparently suffered from depression, which he kept secret, and the loss of his 2 year old daughter in 2006 deeply affected him and his wife.
German football- nay, the football world in general- has been sent into a state of shock. It brings tears to my eyes to even write about this, about how such a good man who was trying to do his best felt he couldn't go on. It's a dark day for football and may he always be remembered.
RIP Robert Enke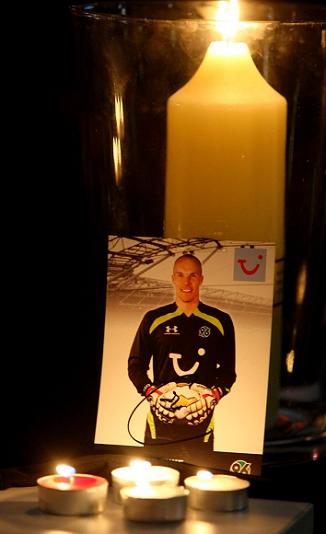 Subscribe

Italy World Cup Blog RSS Feed

Share
blog comments powered by Disqus