Supreme Leader
January 18th, 2012 | by: elaine |

Comments Off
Tomorrow is Gadsby's birthday. So I thought "What do you get the Dictator of the Italy World Cup Blog?" I didn't have any small countries lying around to become subject to his reign of literary terror. Nor did I have access to the world's biggest collection of obscure football jerseys. And all of the female footballers I spoke with had other commitments. So I decided to write a guest post. That's better than all of those things put together, right?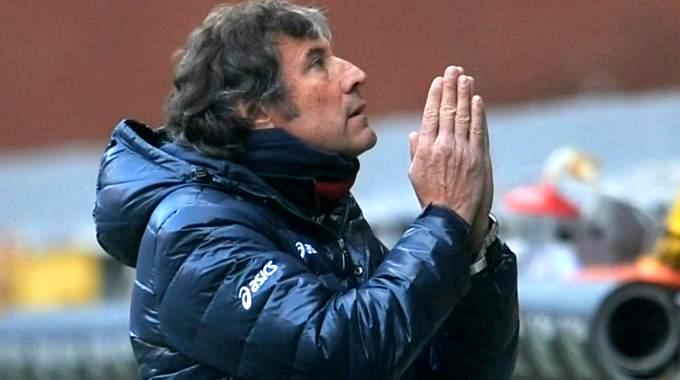 Many people are happy with Prandelli and what he has done with the Azzurri in such a short time. He is good with the press, disciplined, tactically clever, fair, and most importantly, has brought results. But in Italy, a football manager's job is one of the most fleeting things. Managers have been sacked on a whim, and the tide of popularity can change faster than this blog changes bloggers. So while I personally hope that Prandelli has a long and successful reign as Italy's Supreme Leader, it is also important to be looking to the future. Because the tide will change, and we need a plan.
Some people have speculated that it might be Stefano Pioli. Or, more recently, Antonio Conte. But I have another suggestion: Alberto Malesani.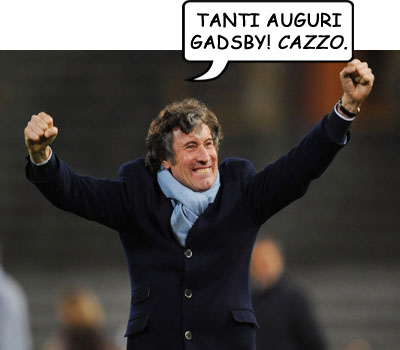 Now before you dismiss this concept in fits full of laughter, hear me out. He is the antithesis of Prandelli, right down to his looks. He has a strong, some might say unlikable personality. But perhaps he is just misunderstood. He often seems to not take things as seriously, when he is actually always thinking ahead. His tactics and discipline may seem less conventional, but he actually does get results, more than his coaching record would show. He has been somewhat unlucky in his various tenures. Which means he could be absolutely awful for Italy, but is more likely to be bloody brilliant. A plan that is just diabolical enough to succeed. It also means he has worked with more potential players, definitely a plus.
The biggest difference between the two managers would be in personality and how they present to the press. Whereas Prandelli is always soft spoken, well-groomed, and professional, Malesani is loud, unkempt, arrogant, and says what's on his mind. A perfect example would be this infamous press conference, where he added a lot of "flavor" to his strong opinions:
I say that we should give Malesani a chance to be Italy's Supreme Leader. He is one of the most underrated and misunderstood managers around, but also one of the most brilliant. If things go downhill and we need to sack Prandelli, then we will absolutely need a strong personality, someone who can make a u-turn to get the Azzurri back on track. Certainly, he has a knack for making press conferences more interesting. Cazzo. He's just the kind of manager to divert enough attention of the players to let them play their best, and that can be an important key to success, just ask Mourinho. And if nothing else, he absorbs the failures of his teams like no one else, which would put the next manager in line in the driver's seat for success.
So tell us what you think: if Prandelli were to step down or be sacked, who would you put in charge of the Azzurri? Do you think stranieri should be considered? If so, who?
(And don't say Gadsby, he is rather occupied blogging for this and other blogs. Also, his aspirations go well beyond managing a football team. He has his sights set on world domination. So wishing him Happy Birthday would be wise, as he will remember you well and spare you one day when he reaches his objective. Happy Birthday, Gadsby!)
Subscribe

Italy World Cup Blog RSS Feed

Share
Comments are closed